De Producent
De Producent has been a cooperative of Dutch cheese farmers for over 100 years. In general, these farmers are located in the Western part of the Netherlands, in the 'Groene Hart' region (the rural area of the urban agglomeration of the Randstad). De Producent takes care of reliable procurement, maturation and trade of Holland's best product: cheese! Our warehouse in Moordrecht, near Gouda, is where we mature our cheese to the perfect age.
---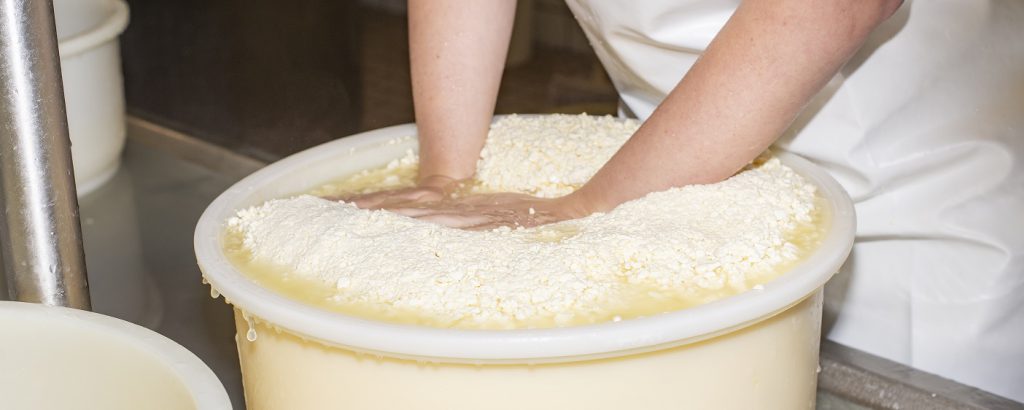 Our cheeses
We offer a wide range of products, all traditional farmhouse cheeses made of raw milk, thermised milk or pasteurized milk. The cheeses are matured on special selected wooden shells to the right age: young, young matured, matured, extra matured, old and extra old.
We have besides naturel cheeses also delicious cheeses with herbs and spices!
---
Our farmers
More than 20 cheese farmers are part of the cooperative. They produce with lots of passion and experience cheese by traditional family recipes in their own small scale cheese factory on the farm. Each cheese maker has its own specialty; raw milk farmhouse cheese, large wheels (60 kg) or cheeses with herbs and spices.
Family Van De Bas from Ouderkerk aan de IJssel:

We are the third generation in our family that makes cheese on the farm. We also have a small scale shop on the farm, where we sell our own cheese, fresh milk, ice cream and other dairy products. Since we mature our own cheese we can offer our customers different flavours and that's why they come back to our farm and shop. We are proud to be a farmer and to see that our customers love our handmade products!
---